The Robinson Crusoe´s Bar Cha-Am
Business for sale!
Good opportunity - Good price!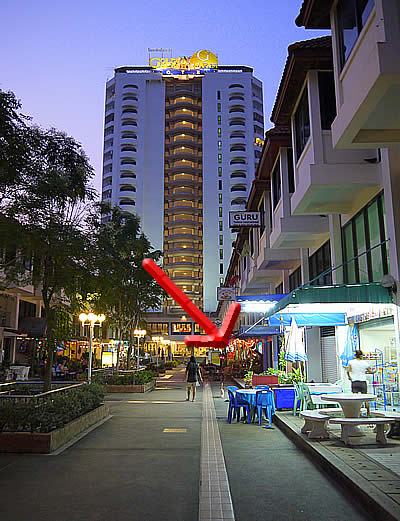 In the heart of Cha-Am, directly at the beach, is the Golden Beach Hotel.
Just outside the hotel, some shops and a few bars are located.

The beautiful Robinson Crusoe's Bar is for sale.
There are FOUR floors with a fully equipped bar.

The lower floor, which also has an exit to the garage of the hotel, is equipped with two small rooms - they can be used for employees.

The ground floor is equipped with the bar and a bathroom.

In the first floor was built a kitchen.

The upper floor, which has a bay window with Sea view, is furnished as a bedroom.
In the floor there is also a large bathroom.

You can also rebuild the bar and offer rooms for rent.

The selling price of a bar is 450,000 Baht


For further inquiries and visits please call at
Mrs. Aom, phone: 062 529 8454


This bar is the opportunity for you or for your girlfriend, to start a business in Cha-Am, while staying comfortable above your bar.
With Sea view.
---
One of the best bars with the best service we can recommend, is the Robinson Crusoe 's Bar in Cha-Am. You find it directly from the main road on the beach at the foot of the Golden Beach hotel, on the right.

To enlarge a picture, just click on it!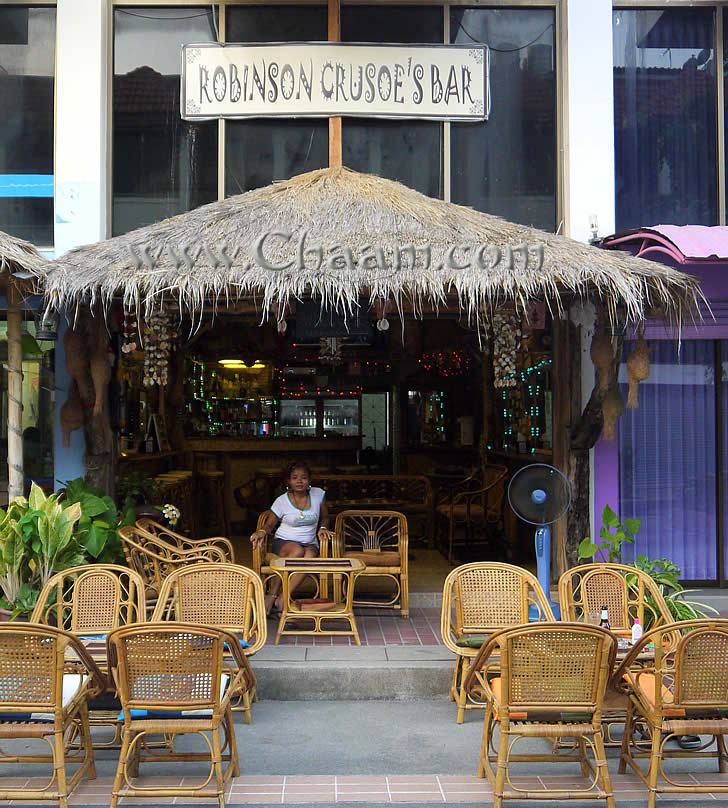 In a nice atmosphere, you can enjoy a cocktail or a cold beer on classic, comfortable rattan furnitures. The owner Aom will personally take care of you and she can also offer you a selection of fine cigars , which are found in Thailand rather rare.
Besides alcohol Om also offers a range of soft drinks, coffee and tea.



In Robinson Crusoe 's Bar in Cha-Am you can listen to soft music, or watch live football or Formula 1 race. In the bar is a large flatscreen television with international channels, just ask Aom for your favourite show.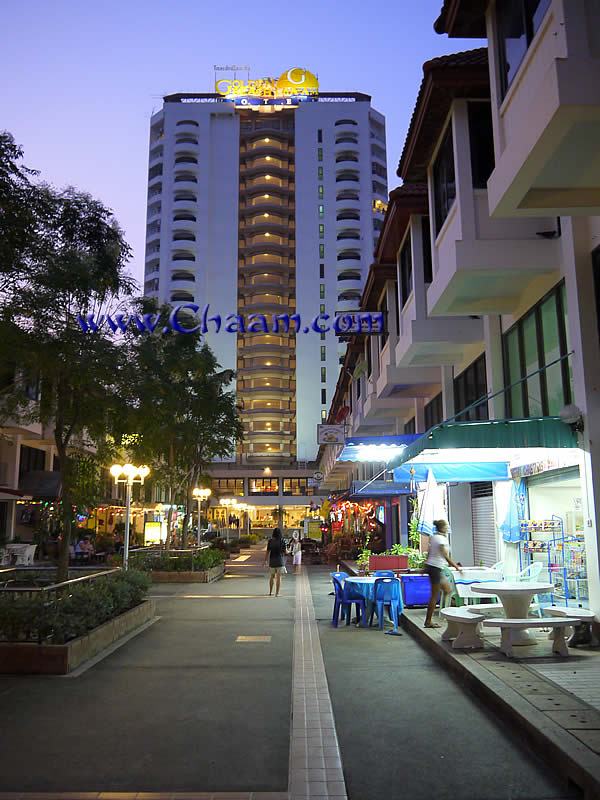 The Golden Beach Hotel in the evening